Discussion Starter
·
#1
·
Ok, I have been asked a couple times about my ED (ugh, yeah, that is European Delivery, not the other thing...), so I will post the story here as well:
Ok, an overview of the car in case you haven't read through the whole thread, it is a 2010 A3 TDI with the Titanium Package. We put 2013 miles on the car in two weeks while in Europe. Overall, I think that we averaged around 38mpg over the duration of the trip which included stops in Germany, Netherlands, Belgium, France, Switzerland, Italy and Austria.
Friday 5/21: Depart ORD arrive at JFK, miss flight to Pisa by literally 2 minutes. : ( Get upgraded to Business Class though on the flight out the next day, free hotel room.
Saturday 5/22: My wife had never been to NYC so we took the subway to downtown and did a bus tour.
The Plaza Hotel from Central Park.
Who doesn't need solar panels on their Maybach!
I am a big Seinfeld fan, and couldn't help but laugh and think of Kramer when I saw this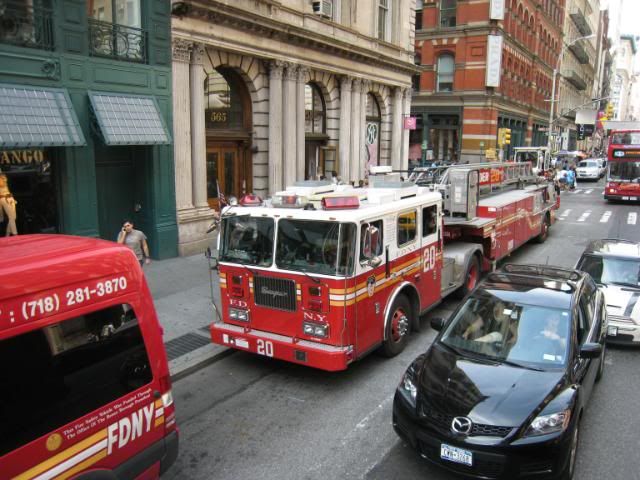 And then it was out to JFK to hop on an airplane. Champagne awaited us at our seats!
Sunday 5/23: After two hours of sleep awoken to a French Toast Breakfast and I was so stuffed I could barely move, luckily a couple hours later we landed in Pisa, Italy. Immediately off to the Leaning Tower to check it out.
I tried to push it over the rest of the way, but it just wouldn't budge!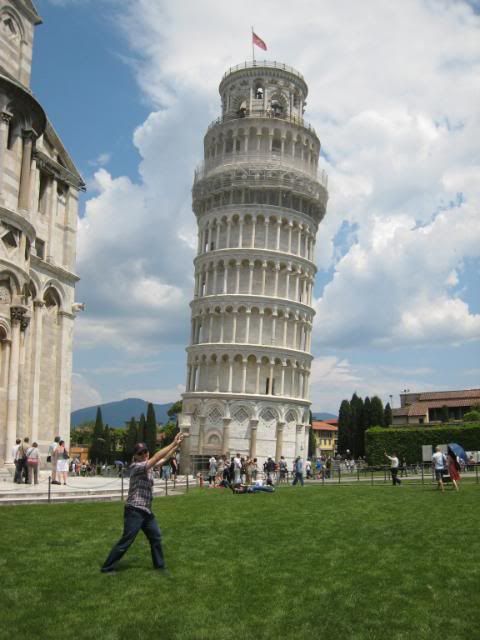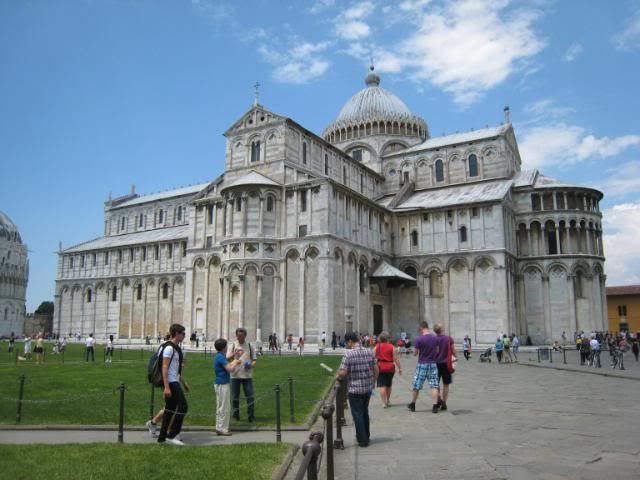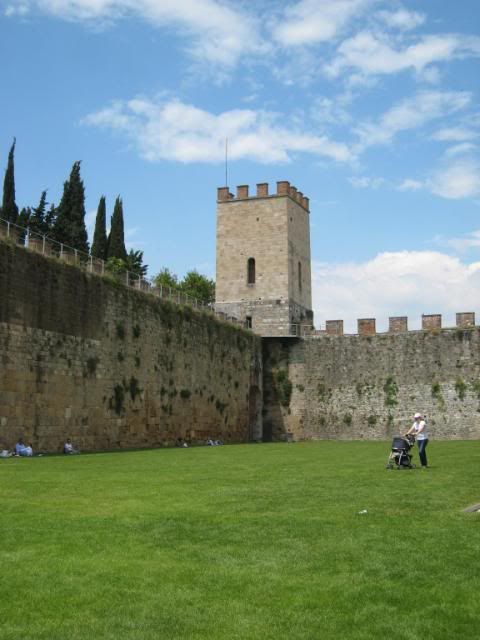 Then we took a train from Pisa to Milan, shoved in a small room with 6 other people, during very hot temperatures, miserable!
Monday 5/24: We toured Milan for the day.
There was this castle (I forgot the name).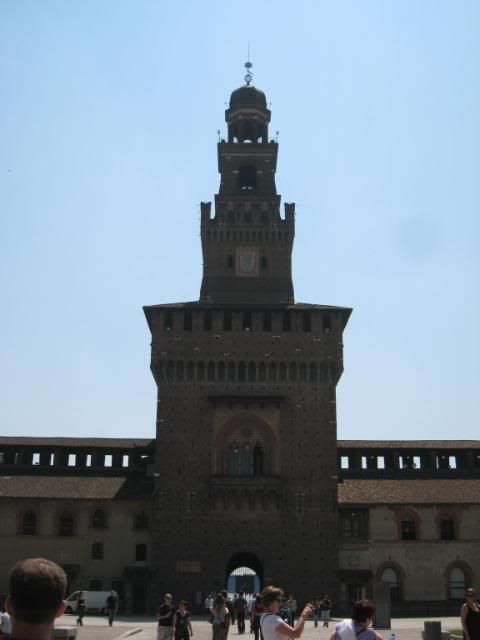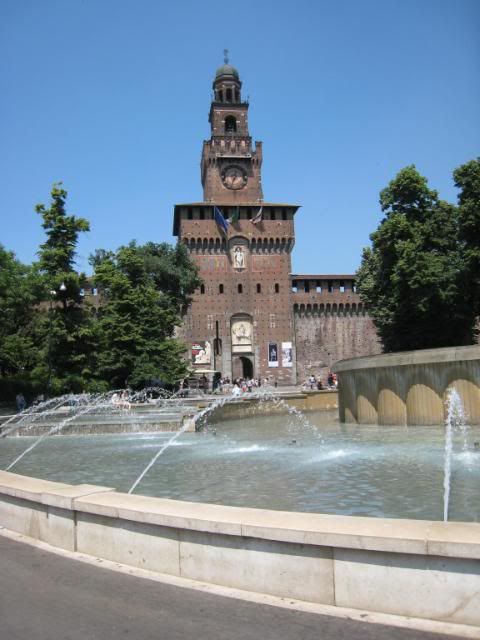 The Duomo, amazing, I can only imagine the craftsmanship that went into building such a thing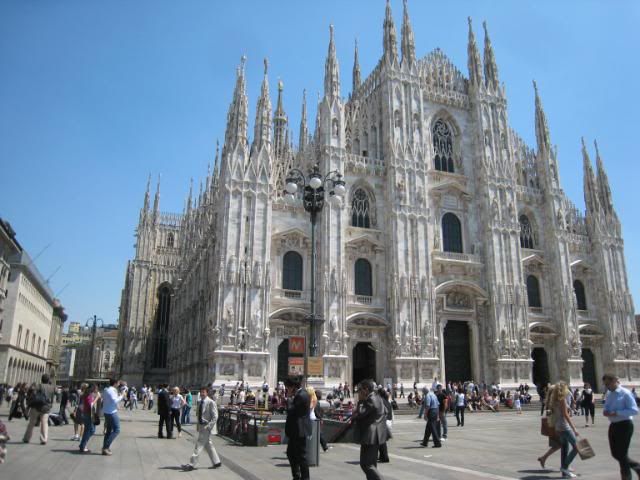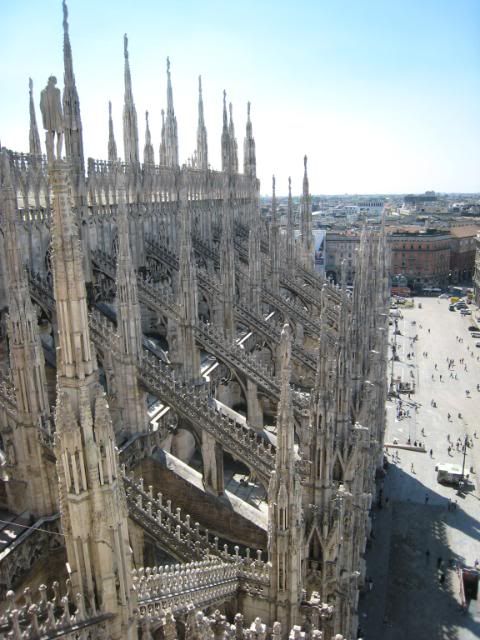 That night we took an overnight train from Milan to Munich, once again MISERABLE! Sweaty and hot, stuck in a room with 6 other people, once again got only about 2 hours of sleep...
Tuesday 5/25: Delivery Day! Greeted at the Munich Central Station by Wagner, with an Audi sign. Driven to the Forum in a black A8L (I presume, for some reason probably 50% of the cars in Europe don't have badges identifying the model...). Delivery went pretty well, the majority of the people at the Forum DIDN'T speak English which was surprising and at times a bit of a problem. We had to ask for the Munich sticker, so remember to do this, for some reason it wasn't included in our paper work.
Here is the car parked out front of the Audi Forum in Ingolstadt, out of about 100 deliveries they did at the factory that day, only 4 were for Americans doing European Delivery. Multiples S3s, RS6s, and TTRSs...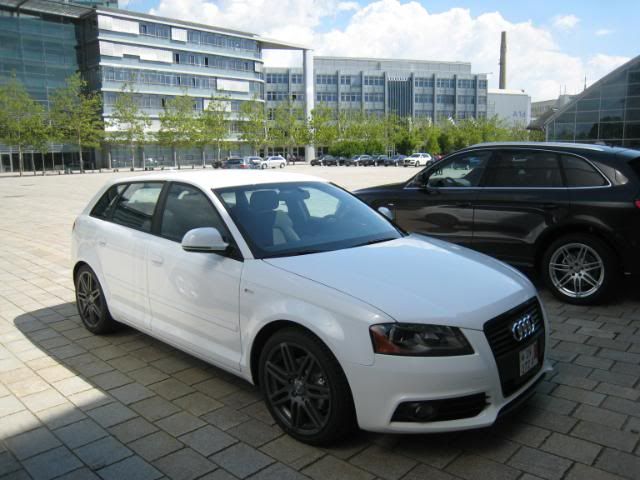 In front of the Audi Museum: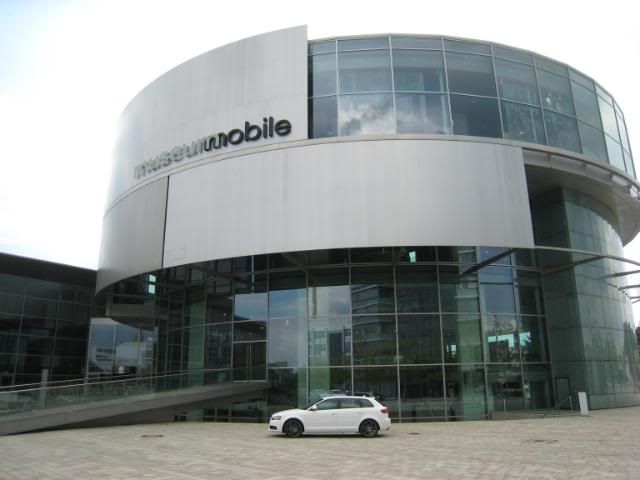 We did the factory tour which included seeing almost everything, except the paint process, from stamping the steel for body components, to welding the body to the final assembly of the A3, we walked the whole line. Unfortunately, photography was not allowed...
Probably the car that got me started on Audis. My Dad and I went to the 12 hours of Sebring (when we lived in FL) and stood at these guys pits for about an hour, such a great experience/memory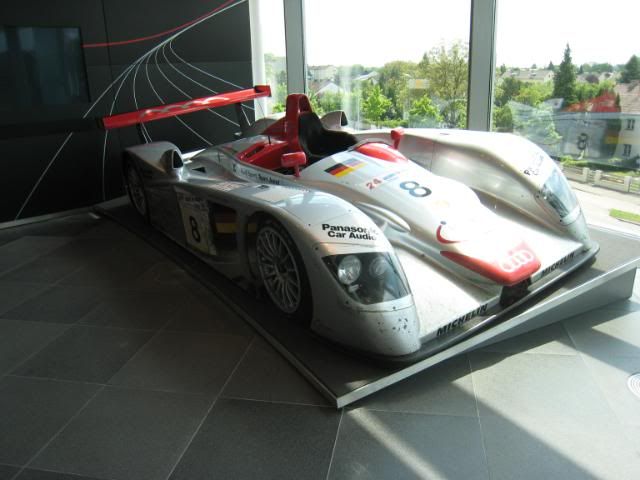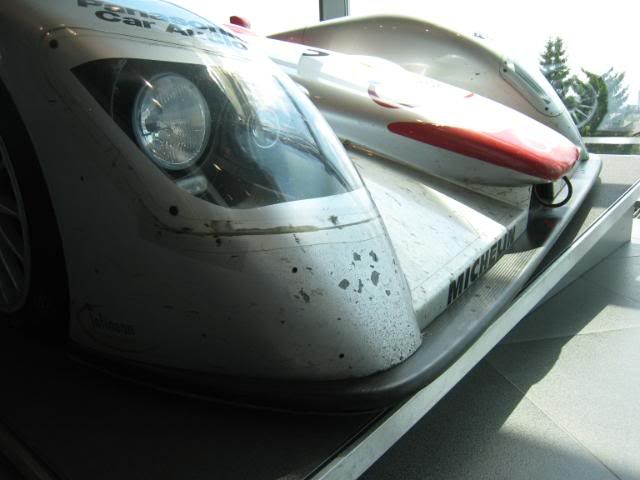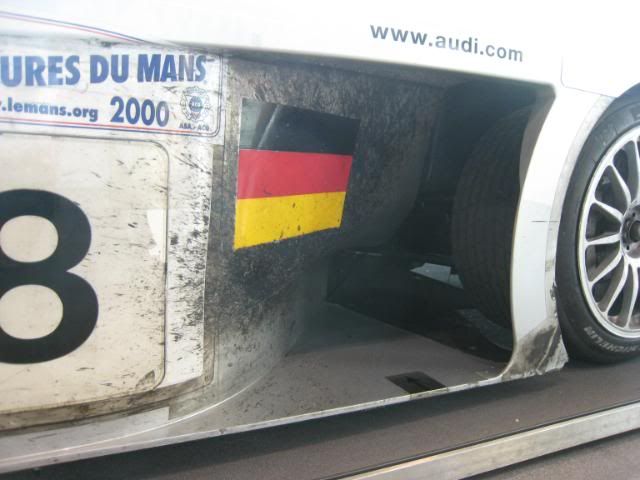 And to be able to buy one of these one day, such a cool car.
These are all of the German/European owner cars in front of the forum that took delivery the same day I did.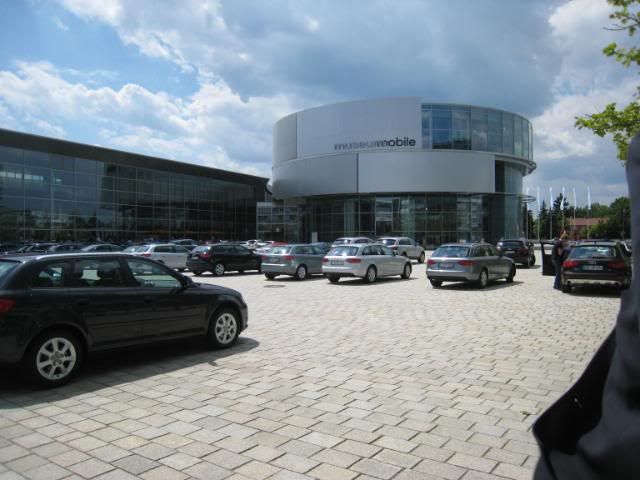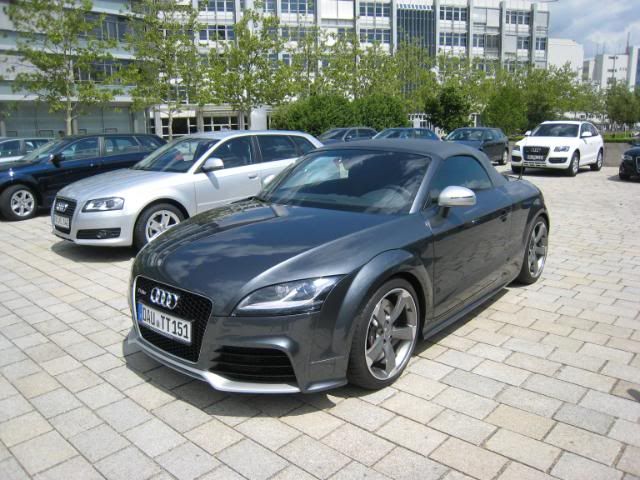 Yes, this is a 200k Euro Q7 V12 TDI, didn't even know they made it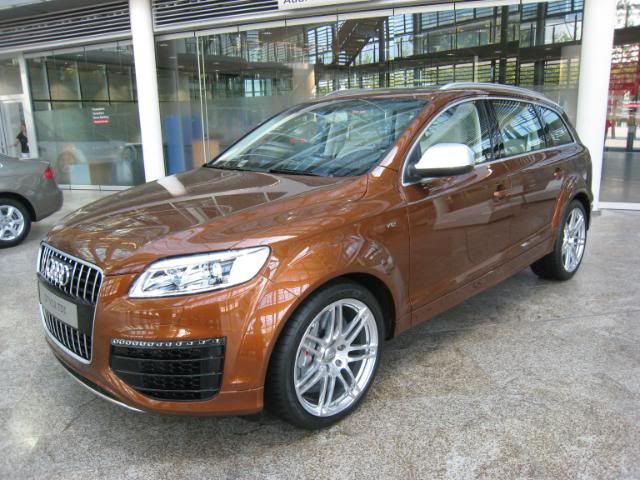 A shot of the inside of the Forum and the delivery area