Discussion Starter
•
#1
•
Had a fun week, well, not so much fun as PITA, but still got some stuff done.
First up, I got all the stuff to install my new headlights...
The bi-xenon works fine, the LEDs won't work until I get my CECM firmware updated. I've got a guy at the dealership who's going to do that on Friday for me. Right now I've got the bulb out lamp lit because it thinks my city lights are dead.
Next, I installed a dash cubby.
Yes, I know the kick pannel is out, I've been running wires.
Nothing really to this mod. Take out the guage cluster, remove the pannel, some brackets, move the switches over and put everything back together. Took about an hour.
Finally, the big one. B&M short throw shifter.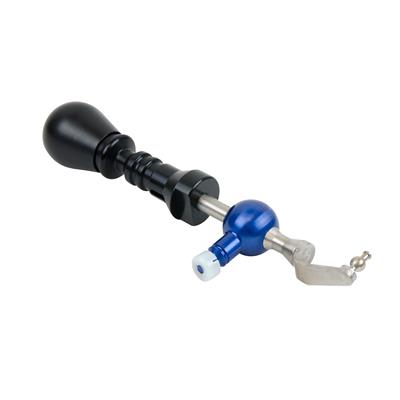 This was a MASSIVE pain to install. I figured I could simply weld up the stock shifter housing and drill and tap the needed mounting holes. Nope, turns out it's cast aluminum so aluminum welds won't stick. One lump fell off, the other cracked. Finally managed to track down a shifter housing from an early '06 GTI (only old style housing for Mk5's). Mixed and matched parts and wound up adapting the new style shifer cables to the old style shifter. Cuts another 25% off the already short throw of the Diesel Geek (DG is actually who put me onto the place where I got the housing).
Install involved cutting through my exhaust and removing a good chunk of the undercarriage to get the heat shield and sound pad out of the way. In retrospect, totally not worth the effort but I sure love it right now.