Discussion Starter
·
#1
·
This is my baby, a 2004 Jetta TDI (BEW) with RC1, shine springs and bilstein hd's.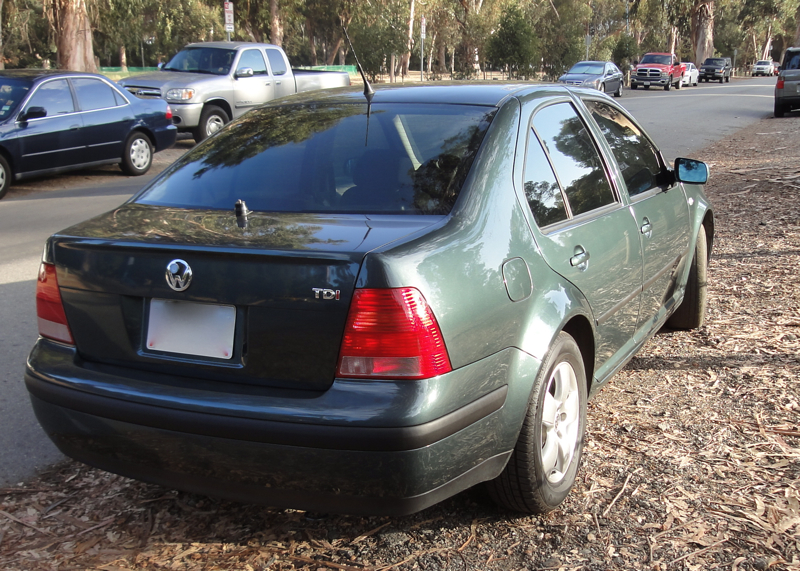 (Showing the back because the grill I have right now does not work, and I have the replacement that I just need to have painted.)
I haven't been able to drive as much as I would have liked, due to 3 (!) accidents since february. The first was a truck that cut into a driveway way too sharply (I was at work at the time.) The second was someone rear-ending me, and the last was someone blowing a stop sign and hitting my left front corner, scraping across the front, and then driving on.
I've had it since early 2006, and it's the best car I've ever driven. I had a chance to drive several cars over the summer, but none of them (not even the new beetle) were even half as good as this car has been to me.
Now that I have it back, I have new LCA bushings to put in, and a Bora Sport Cluster from the UK to swap in, once I figure out how to pull my current SKC. Then I'll pass my cluster on to my brother, who has a 2002 TDI. (I've managed to sell 4 of these cars already, VW should pay me a commission.
)