Discussion Starter
•
#1
•
Here's my install. I couldn't take the factory setup any longer.
First thing I did was find out the wiring going from the Amp to the speakers. At the Amp Plug -
Left front Speakers -
Tweeter +White *Smaller gauge Wire
-White/black *Smaller gauge Wire
Door 1 +Brown/Dark Blue
-Red/Dark Blue
Door 2 +Brown/Red
-Brown/Black
Right front Speakers -
Tweeter +Red/Blue *Smaller gauge Wire
-Brown/Blue *Smaller gauge Wire
Door 1 +Green
-Green/Black
Door 2 +Brown/Green
-Brown/Blue
Left Rear Door Speakers -
+Red/White
- Brown/White
Right Rear Door Speaker
+Red/Blue
-Brown/Blue
Subwoofer -
Voice Coil 1 - + White/Red
- Brown/Red
Voice Coil 2 - +Gray/Red
-Gray/Brown
Next - I Checked to see the signals going to the speakers. I am looking to see if the speakers are electronically crossed over at the amp - Here's what I found
Subwoofer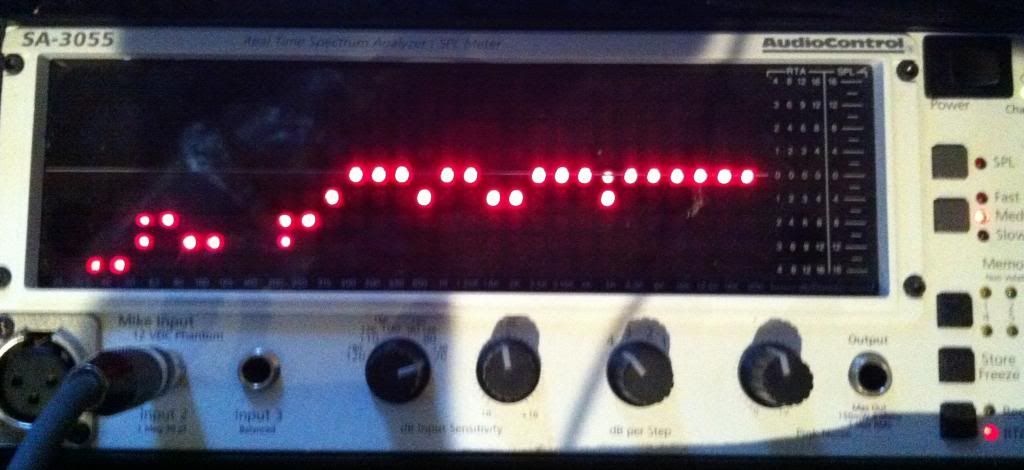 Rear Door
Front Door 1 and 2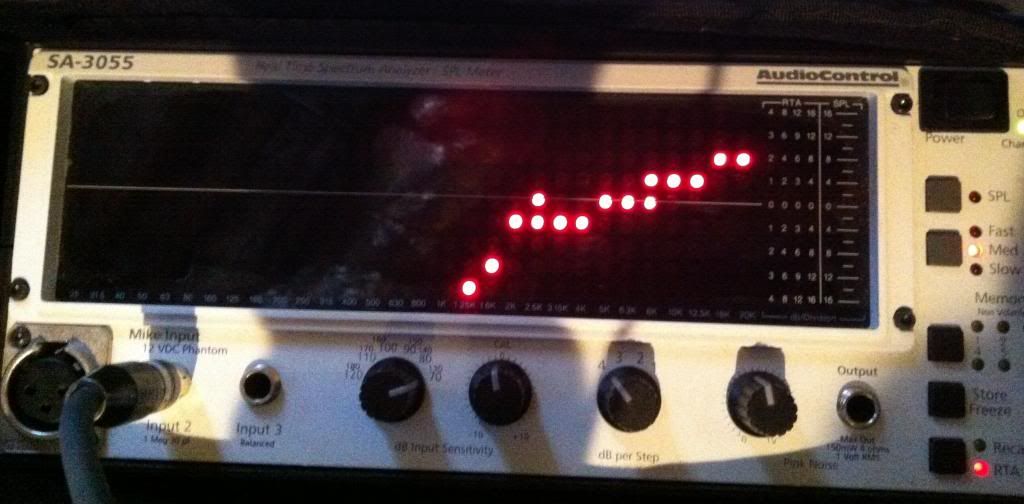 Tweeters
You can see that the all the frequency crossover is taking place in the amp so you must have an amp that has a crossover built in as well as passively you must crossover the tweeters.
I went with the JL Audio HD900/5 amp it fits directly under the seat where the factory amp is located. It also has crossovers built in, so the only passive crossovers I used were for the tweeter. I removed the factory radio and ran power and ground and connected up. Be aware that the factory 8" sub is 2 ohms per voice coil when connecting up.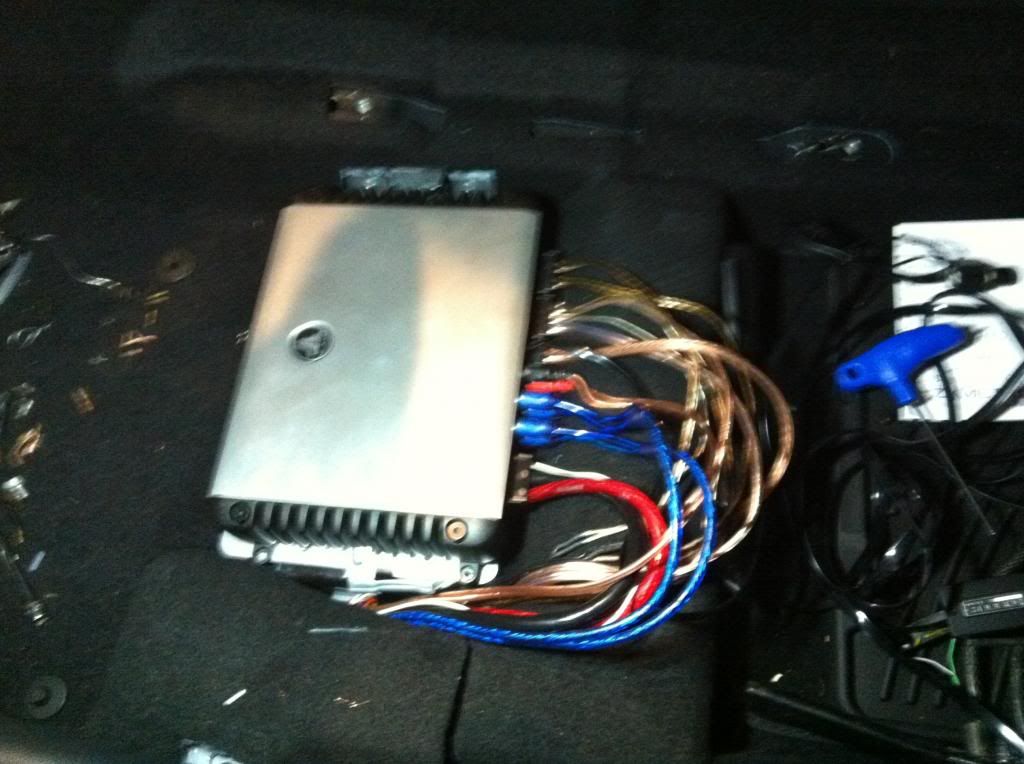 During Testing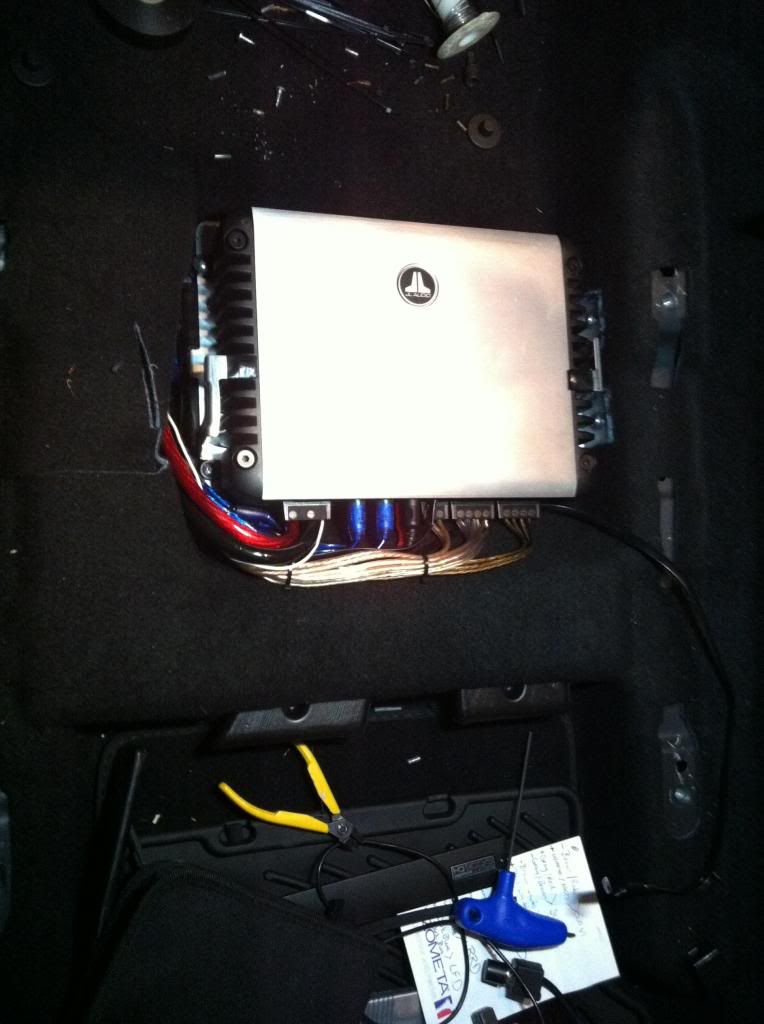 Cleaned up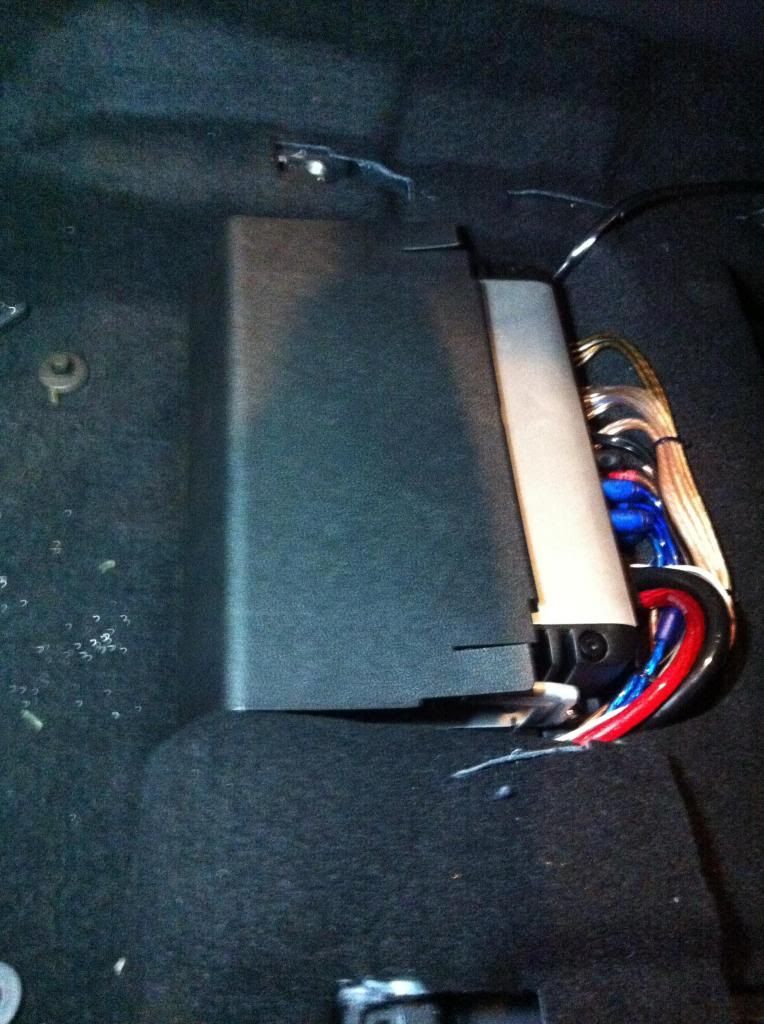 Finished
I also replaced the 8" sub. The factory speaker just couldn't handle the power. It is very shallow at only 2" on the nose. I found the most shallow speaker I could find. It is the HELIX Esprit E8W. I had to add a a 1/2" trim ring under the speaker to make up the difference from the stock speaker. Huge improvement over the factory.
To replace the radio I used the PAC Audio RP4-VW11 to get the steering wheel controls working and getting power to work properly from the CAN BUS.
A night and day difference in sound quality