Here is a tip that might help in the future when you have to remove your engine cover. Once you remove the cover place a generous amount of white litium grease on the 4 sockets that are attached to the engine cover. Place the engine cover back in the proper position and push down on each corner. Simple as that.This will greatly help the next time you want to remove the engine cover. As the grease will let the cover sockets slip off the mounting balls much easier.
Here are a few pics and instructions: Grasp the engine cover in one corner at a time with both hands and pull up sharply. Do this at each of the four corners.This will pop the socket off the ball.
Once all four corners are loose you can lift the engine cover off. Note the sockets at each corner.Turn cover over and set it where you want.
Place a generous amount of grease on each socket and then replace the engine cover.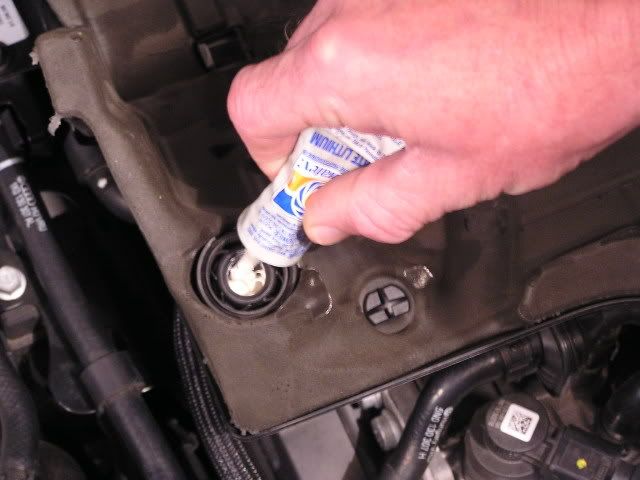 Sincerely,
dweisel