I know a couple of people are running these Audi Q7 wheels on their Touaregs, but I haven't seen many full vehicle pictures of them on the vehicle. These are an unknown name, 18" x 8.5" Audi Q7 wheel. I mounted size 265/60 R18 Goodyear Silent Armors on them.
I love the Silent Armor tires, I had them on my last vehicle too. They are rated for sever snow and ice service and branded with the mountain / snowflake symbol. This is a must for me, as this vehicle will spend a lot of time up in Tahoe in the deep snow. They are much quieter and offer a better ride than the 275/45 19 Goodyear Eagle LS2's that they replaced. . .not to mention will allow the Touareg to actually get into a snowy driveway.
Here are some pics of them on my 2008 V10: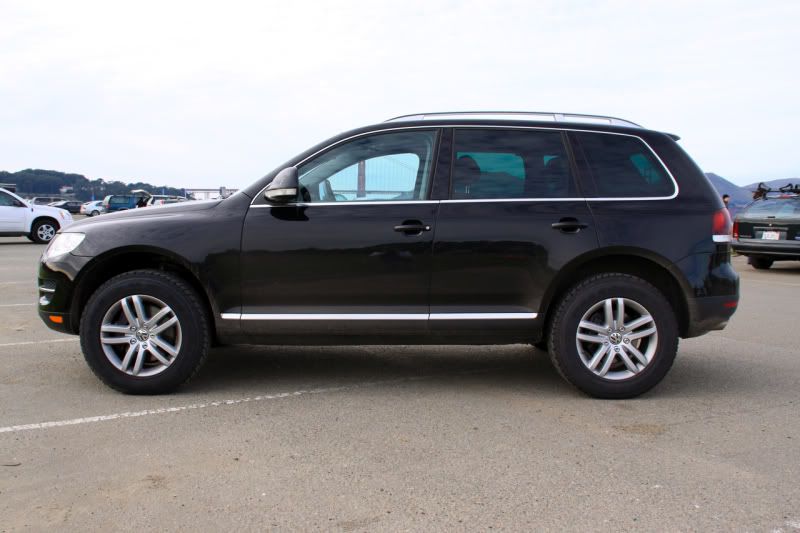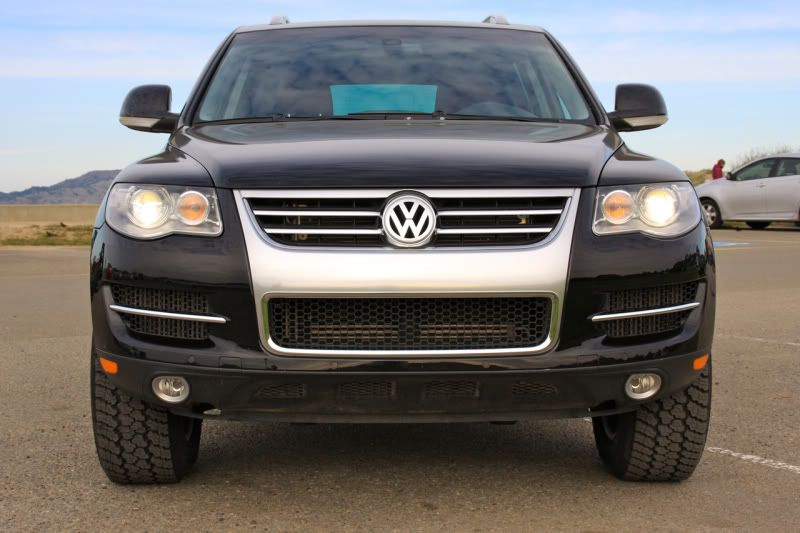 Clearance in the front wheel well intercooler vents (no way the 65 profile tires would fit):
Load Level: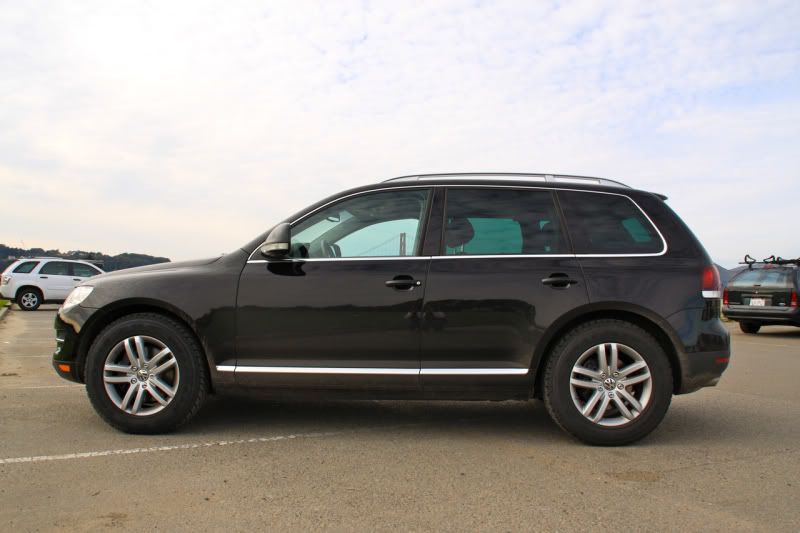 Off Road Level:
Xtra Level:
I wanted to cross post this into this forum since this page seems to have the best wheel info around on it:
http://www.myturbodiesel.com/1000q/wheels/touareg-wheels-gallery.htm
I wanted to submit a correction though. The center cap wheel bore is not 57.1 mm on this wheel. . .either that or it is not 57.1 mm on the VW Terra wheel. The center caps for my 19" VW Terra wheels did not fit these. I had to get VW part 7L6 601 149 (note that there is no 'B' on the end of this part number. . .the part number with the 'B' is a different size) to fit this Q7 wheel. Also, feel free to use any pictures if you feel they are better.