How to change the number of blinks the turn signal makes per tap on your mk5-mk6 VW and CECM adaptation
back to 2010-2012 Golf-Jetta TDI DIY index
difficulty: 1/5
Introduction
This article shows how to adjust how many blinks the comfort turn signal makes when you tap it up or down (right or left signal) in your VW Jetta, Golf, or Sportwagen TDI (Golf wagon TDI). At the bottom are other handy settings while you're in there.
While all mk5 and newer VW have comfort turn signals and you can retrofit it to your mk4 VW, only 2010 and newer can adjust the number of blinks per tap. The earlier cars are set to 3 blinks per tap and cannot be changed. If you have a 2009 VW Jetta or earlier, you can always hold the turn signal halfway until you're done with the maneuver.
***Read the instructions here before posting that this doesn't work on your 2011+ Golf. Don't just skim.
Parts
1 ross tech VCDS cable and software (new name for vag com, vagcom)
Procedure to adjust the turn signal blinks on your 2010+ VW Golf, JSW, GSW, or Jetta (or newer).
Plug the VCDS cable into the OBD2 port and make sure the green LED on the cable is lit. Start the software. Click on Select.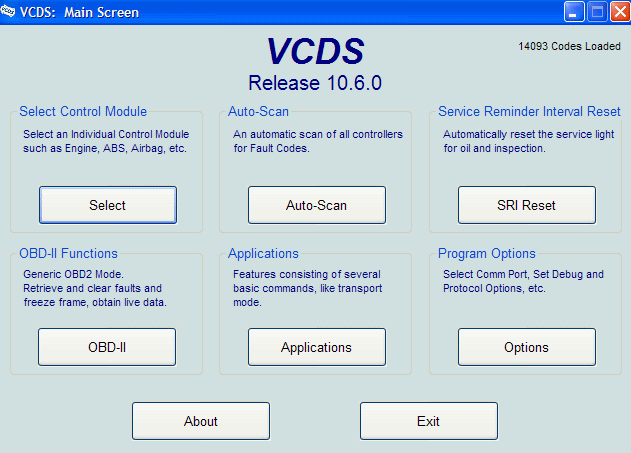 Note - do not use the exact code numbers in this article. They are for this car and these part numbers and equipment only. VCDS software will automatically change the coding when you click the checkboxes or change the options for the coding to be correct for your car. Write down your original code before changing the codes.
Click on " 09-central electrics" (This is the CECM or central electric control module). If it won't connect, unlock all the doors and try again.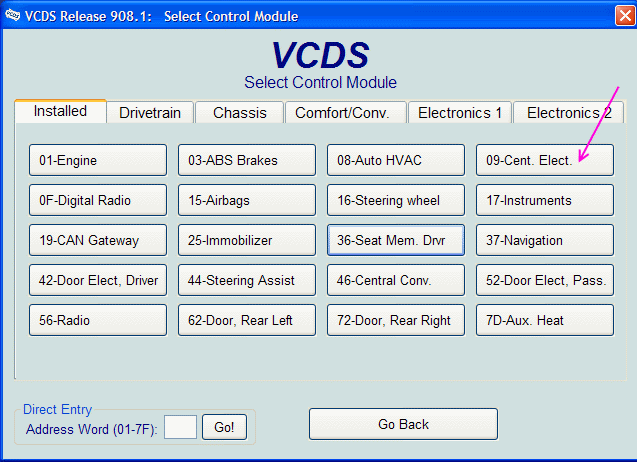 Then click on "Adaptation".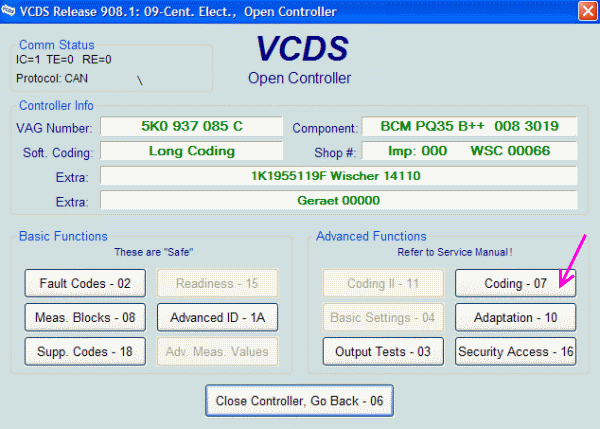 Go to channel 31 by clicking "Up" or entering "31" and hitting enter. You can change the number of blinks from 1 to 5. Click "Save" when done and then "Close Controller, Go Back".

-NOTE: If you have a 2011+ Golf (maybe also Jetta or other 2011), this may not work as-is. In the MFI/MFD (instrument cluster menu), go to Settings-->Lights and vision--> Factory setting. At the prompt "Set to factory settings for lights & vision?", select OK. For some reason, it resets something and lets the adaptation work. (thanks to phatz314 for the tip!) This step has also been needed on 2012 models and probably newer.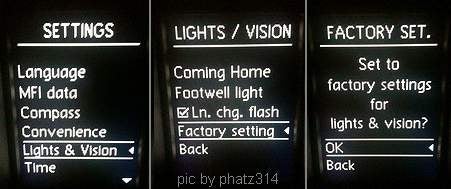 You're done! Some other handy mods while you're in the adaptation menu:
-Comfort windows/sunroof - this lets you open/close the windows (and sunroof if you have a wagon) using the remote control key fob. See 1000q: comfort windows modification for details and a demo.
-Auto unlock - this unlocks the doors when you remove the key from the ignition switch.

-Selective Door Locking - this lets you open one door vs. all doors on the first unlock press of the remote. Cars with highline instrument cluster should have this setting in the MFD menu.

If you have more questions about the settings on your 2010, 2011 VW Jetta TDI or Golf, or newer, please post a follow up to in the myturbodiesel.com forums or search the site below: