How to remove or install the Jetta TDI cup edition front bumper and grille on 2005-2010 VW Jetta aka. thunderbunny kit
difficulty: 1/5

back to 1000q: mk5 Jetta "how to" list
Introduction
This article shows bumper installation and removal on a Jetta TDI cup edition. This bumper is also called the thunderbunny front bumper kit.
The 2010 VW Jetta TDI cup edition has an optional "thunderbunny" body kit that includes a front bumper, rear bumper, side skirts, and side decals. A rear spoiler was optional.

The bumper can be used on all mk5 body Jetta and Golf. For the regular Jetta bumper removal or installation, see 1000q: jetta front bumper. It's different.

Parts

T30, T25 torx screwdriver/bit
phillips screwdriver

Procedure
How to remove the thunderbunny grille
Open the hood and remove the two T-25 torx screws at the corners. There are also some clips that you have to pull back to release the blackout grille.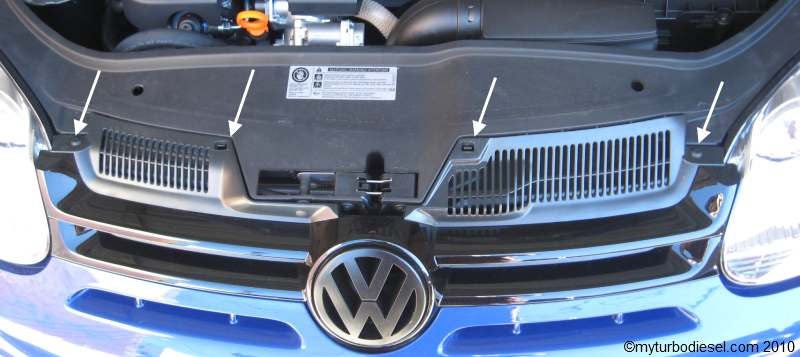 The front grille is different from the regular Jetta grille because it's smaller and is held differently.

How to remove the Jetta TDI cup edition front bumper
Remove the eight T25 torx screws along the bottom lip of the bumper. I had to splice together two pictures but the passenger side corner is still out of frame. One of the differences of the Jetta cup edition front bumper is the lower lip spoiler under the car (the vertical plastic thing).


There are spacers on the screws under the bumper.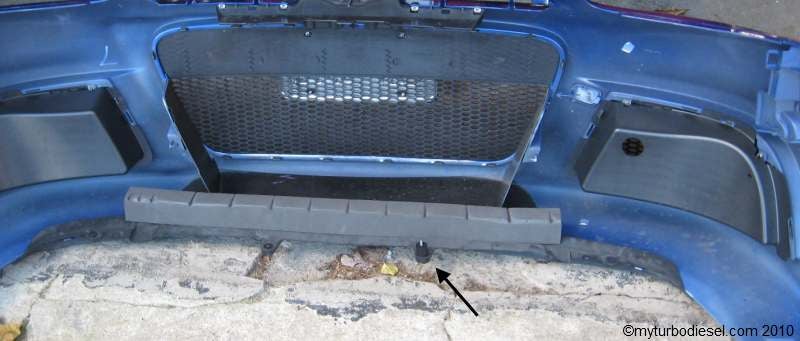 Remove the 4x torx screws on each side that attach the wheel well liner to the front bumper. The vertical screw is a flat tipped T-25 torx with a captive washer, the others are pointy tipped. The bumper is off for better illustration.

Remove the 2x T30 torx screws holding the bumper to the bumper support. There's nothing holding the supports highlighted in yellow but they are pushed in. Gently wiggle them forwards and they should be loose.

Pull the bumper just enough to stick your arm and gently pull the side marker plug out. The light bulb should come out with it. Then the bumper can be slid forward.

Here is the front bumper after removal.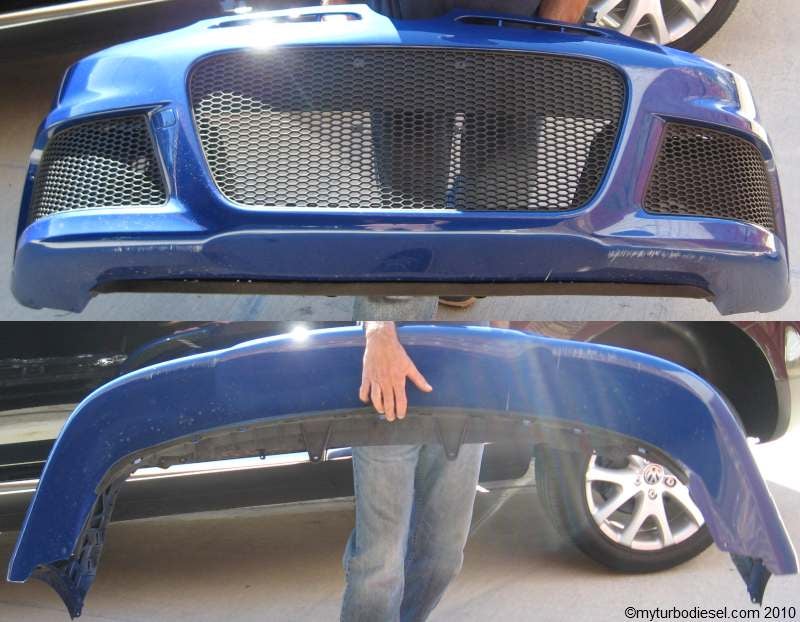 In case you're curious, the front mount intercooler is behind the AC condenser and in front of the radiator.

Thunderbunny and Jetta TDI cup edition bumper installation
Installation is the reverse of removal. Make sure that you slide the bumper onto the alignment brackets on the sides, highlighted below.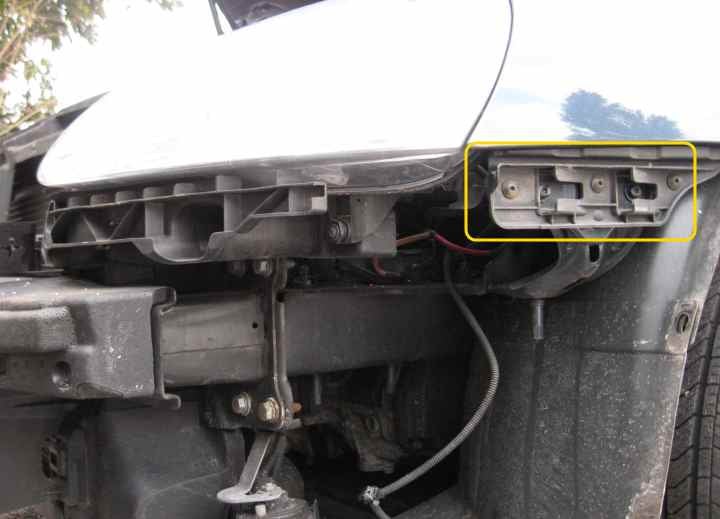 Thunderbunny and Jetta TDI cup edition front side grille removal
It's not held on by any clips. There are 4 screws at each corner.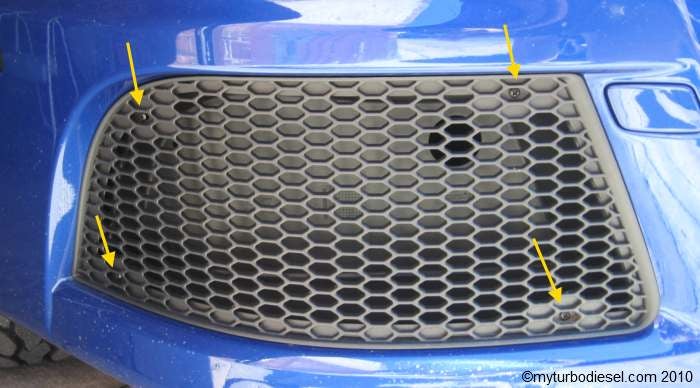 If you have any questions related to the bumper removal, please post in the VW TDI forums linked at the top to see if anyone else had this problem.