How to remove the headlight switch or disable the DRL
Difficulty: 1/5
Back to a4 "how to" index
back to a4 pumpe duse "how to" index
Introduction
This article shows how to disable the daylight running lights (DRL) or remove the headlight switch to refinish it if the "soft touch" material is scraped off or replace it with a euroswitch. What is a euroswitch? For articles on how to disable the DRL on other models, refer to the FAQ above.
Procedure to remove the headlight switch
Remove the headlight switch. To do this, push the headlight switch (but not the round trim) in towards the front of the car while its in the off position. While still pushing forwards, twist the switch to the right until it stops. Pull the switch straight out.
Here's a video showing more detail if you need it:


Unplug the switch from the wiring harness by pushing in on the side tabs.
Locate the TFL pin
Its the top right one, 3rd pin in from the right
You can either do a things to the TFL pin to disable the DRL. You can tape it, bend it down, or use a terminal release tool to remove the pin and then cover it with tap.
Here is a picture of the entire assembly removed and the connector.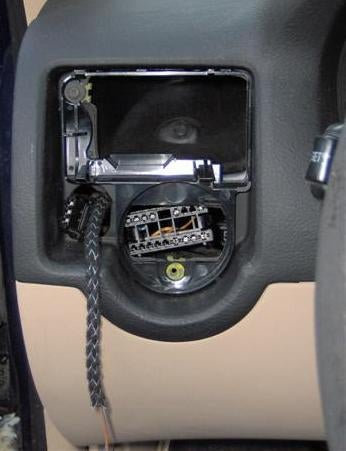 I chose to bend it down: because it was a pain for me to get the tape, just right, on the TFL pin and then back into the harness without it coming off.
Reinstall wiring harness and headlight switch and check your work.