Audi A4 TDI review and FAQ
To see a checklist and buying guide for the 2010-2013 Audi A3 TDI, see 1000q: 2010-2013 Audi A3 TDI FAQ, buying guide, and checklist.
To see the buying guide for the new 2014+ Audi A3 TDI sedan, see 1000q: new Audi A3 TDI FAQ
This article reviews the current Audi A4 TDI and if Audi will bring it to the USA and Canada (North America)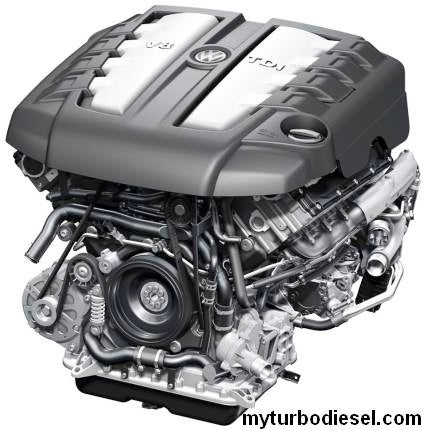 The Audi A4 TDI quattro is currently sold with a 2.0 TDI and 3.0 TDI engine in Europe. These engines are already certified for use in the US in the Audi A3 TDI and Audi Q7 TDI in FWD and Quattro AWD. Audi plans to import the Audi A4 TDI for the US and Canada for the next generation Audi A4. They even stopped selling the gasoline 3.2L V6 engine, leaving a convenient space for a diesel between the current A4 gas 2.0T engine and the S4 supercharged gas engine.
The 3.0L TDI engine is also used in the Audi A6 TDI and Audi A8 TDI which go on sale in the US for 2014. The combination of quattro and TDI would make it a unique car over competing luxury diesel passenger cars like the BMW 335d or Mercedes Benz 320 Bluetec. This article compares the specs of the European Audi A4 TDI sedan and avant (station wagon) with the specs of the North American A4 2.0T gasoline engine car to give estimated mpg, reviews, and more.
Importing a Euro spec Audi A4 TDI
To address the most common question, unless you're a diplomat or car manufacturer, it's virtually impossible to import a recent European spec car without massive modifications unless the exact same car/engine was sold in the US. The major steps in importing a Euro only spec car would be: modify the safety equipment, have emissions equipment made and and tuned to comply with OBD, and submit all compliance documentation. This would easily triple the cost of the car. It would be cheaper to move to Europe than import a Euro only car and make it street legal. Audi, BMW, Porsche, etc. have European delivery programs which let you import your car as a used car into the USA but you're importing a US spec car, not a European spec car. It must be federally certified regardless of what your local DMV gives you or else it'll go to the crusher if customs finds out. The only way to currently make your own late model Audi A4 TDI is to swap the 3.0 engine and emissions system out of an Audi Q7 and into an A4. The engine swap should be relatively easy because these engines are designed to fit into European Audi A4 but the emissions system requires engine tuning and custom fabrication. Then you would have to pass any state level registration requirements. See 1000q: DPF and Adblue FAQ for more details on the emissions system on clean diesels.
Audi's TDI plans and estimated A4 TDI delivery date
This page is regularly updated as more news is confirmed out so please check back for updates!
The Audi A4 TDI sedan and avant (station wagon) should go on sale with the next generation Audi A4 (2015). The Audi A6 and Audi A8 will have the 3.0L TDI engine option for model year 2014 in calendar year 2013. Audi of America has stated their desire to expand their TDI lineup many times in press releases and commercials. As of 11/2010, the president of Audi North America said they wanted diesels in every model by 2015. This coincides with the stricter 2016 CAFE corporate average fuel economy regulations. While Audi has "confirmed" in official press releases as early as 2007 that they were launching TDI in North America, they finally did bring TDI here where it's been a great success. About half of Audi A3 and Audi Q7 are sold with the TDI engine.
The 3.0 liter TDI engine in the Audi Q7 TDI and VW Touareg TDI is the obvious choice for the A4 because it's already certified for US use and meets US emissions standards. The 3.0 TDI engine model/code name "CATA" makes about 225 hp and 406 lb-ft of torque. 0-60 is about 6.4 seconds which is comparable to a gasoline V6 but with greater torque and fuel economy. Fuel economy on European A4 with this engine is 33 mpg which is excellent considering it has more torque than many V8 gasoline engines! The A4 is currently only sold in the US with the 2.0T and high performance S4 V6 supercharged engine. The 2.0T engine makes 211 hp/258 lb-ft torque and the S4 engine makes 333 hp/324 lb-ft. The 3.0 CATA TDI engine fills in the product lineup nicely with about 225 hp/406 lb-ft (depends on final configuration). The 3.2 V6 gasoline engine is no longer sold in the US - how convenient for the 3.0 TDI engine!
Because of the engine choices for North American TDI and advertisements, VW/Audi is trying to shape diesel as a choice that combines economy and power. Dedicated fuel economy cars like the first generation Honda insight or the Toyota Prius are not for driving enthusiasts who place high value on handling and road feel. These cars are not in the same market range as the 2011 or maybe 2012 Audi A4 TDI. Prospective buyers will probably cross shop with the BMW 335d or Mercedes Benz 320 bluetec, the other luxury diesel cars sold in the US. The Lexus hybrids are similar in fuel economy but offer a very different driving experience.
Because I think the V6 is the most likely engine choice, I believe they are unlikely to offer the Audi A4 TDI with the 2.0 TDI engine that is offered in Europe. The 2.0 TDI engine comes in 120, 140, or 170 hp. While they would offer unheard of economy in this level of luxury car, none of these exact engines are certified for US emissions. The 140 hp engine in the Audi A3 TDI and Jetta/Golf TDI that are approved for the US is mounted transversely instead of longitudinal for the A4. While they could make it work, it costs money to certify engines and American consumers want faster cars, not slow but economical luxury cars. The VW Passat is discontinued for 2011 to be replaced with the unnamed NMS (New Midsize Sedan) Passat replacement that will be built in the new Tennessee plant specifically for the US market. This engine will have a TDI option but it's not yet known it'll be the 140 hp engine found in the Jetta and Golf or the 170 hp TDI engine.
Dedicated fuel economy cars built on their own bodies with their own sheetmetal use optimized design for fuel economy. VW/Audi diesel cars are built on bodies shared with their gasoline engine models and lose some potential fuel economy but share the good handling and design across its model line. The A3 and Q7 are good cars to test the TDI market but these aren't Audi's largest market. The Audi A4 is their best seller and should have been the first to get the TDI option. I can see some cross shopping between the Audi A3 TDI and VW Jetta TDI because they are based on the same frame and priced within a few thousand dollars but I can't see much cross shopping between the Audi A4 TDI and Jetta TDI because of the much bigger price difference, size difference, body difference, etc.. My guess of estimated MSRP for an Audi A4 TDI with 3.0 engine is $39-55,000 depending on option packages. Below is a comparison table between the Audi TDI and VW Jetta sportwagen TDI.
Performance upgrades with chip tuning
All turbo engines can get power gains by tuning the engine. It's unknown how much power a tuned Audi A4 TDI could get without exceeding design limitations or significantly affecting reliability. The 3.0L TDI engine in the Touareg makes 225 hp and 407 lb-ft of torque. The current A4 TDI makes 240hp and 369 lb-ft torque. If the North American specification Audi A4 gets the same 3.0L CATA engine as the Touareg, any difference could be due to tuning, exhaust routing and the mufflers, or intercooler routing/packaging. It's unlikely that they would use different cylinder heads or turbo since that would waste inventory and their engineering budget.
Audi A4 changes for 2011
The Audi A4 quattro now uses an 8 speed automatic transmisison by ZF. The old transmission was a 6 speed. The top two gears are double overdrives which means that they will slightly lower engine rpm at highway speeds compared to the 6 speed transmission.
A4 TDI compared to Audi A3 TDI and VW TDI
Compared to a 2.0T engine gasoline A4, the TDI will be a little faster but will feel a lot faster due to the low end torque and turbo power curve. Diesels feel faster than they really are because the power band is down low where you normally drive instead of high like a gasoline engine. The 2.0T engine has 211 hp and 258 lb-ft torque at 1500 rpm which is already above average low end power. The 3.0 TDI A4 engine has 240hp and 369 lb-ft of torque. 0-60 with the 3.0 TDI is 6.4 seconds. Estimated fuel economy is 33 mpg which is excellent considering the engine has more torque than many V8 gasoline engines!
One nice feature is much lower drag on the A4 vs. the other cars. The wagon's coefficient of drag is not published but it's probably the same as the sedan - the sloping rear hatch (kammback, like the Insight or Prius hatch) decreases drag more than a trunk so the wagon could actually have slightly less drag than the sedan.
Comparison of A4 TDI vs. Jetta sedan, Jetta sportwagen dimensions
Audi A4 TDI sedan
Audi A4 TDI wagon
2010 Audi A3 TDI
2010 Jetta TDI sportwagen
curb weight (lbs)
3850 (est)
3850 (est)
unknown, maybe 3450?
3230
engine
3.0 liter TDI
3.0 liter TDI
2.0 liter TDI
2.0 liter TDI
length (in)
185
185
169
179
width (in)
79 (with mirrors)
79 (with mirrors)
70
70
height (in)
56
57
56
head room (in)
40
40
39
leg room (in)
?
?
41
shoulder room (in)
56
56
54
max cargo room (cu ft)
34
50 +low profile roof rails
56
67 +raised roof rack
drag coefficient
.28
(est .28)
.33
.31
A big reason to get an A4 is luxury, features, power, and quattro. The Audi A3 TDI is built off the basic PQ35 Jetta frame. The A4 is based off a higher end MLP longitudinal frame that is also used in the A5 and Q5. Although you can't see the frame, you can feel the greater refinement in the chassis and front suspension. For example, the A4 has a multilink front suspension which will give more sophisticated handling over the McPherson strut in the Audi A3. The additional weight and suspension tuning also helps the car soak up road bumps.
The A4 has available options such as quattro, drive select (this lets you adjust the suspension, steering feel, transmission shift characteristics, and throttle response through the MMI controller). One nice feature is Advanced key - keyless entry and go. This means that when you walk up to the car, a proximity sensor unlocks the doors. The engine also starts by push button. This means the key fob never has to leave your pocket or purse to enter or start the car. Of course, if the key falls between the seats and gets lost, the doors won't lock since it thinks you're still in the car!
Additional features of the A4 over the A3 are color dashboard information display instead of white/red, hard drive based GPS navigation system instead of the older DVD-based system, or rear view assist camera. This is a backup camera with assist lines that appear on the multimedia interface's display when you go into reverse.
Comparison of other misc features
2011 Audi A4 TDI
2010 Audi A3 TDI
2010 Jetta TDI sportwagen
body style
new for 2009
refreshed for 2008
cosmetic refresh for 2010
drive wheels
quattro standard on avant, optional on sedan
front wheel drive only
front wheel drive only
interior
genuine wood, leather
leather, optional alcantara suede
leatherette (vinyl) only
bluetooth features
voice control
front/rear suspension
multilink/multilink
McPherson strut/multilink
McPherson strut/multilink
standard radio
Audi Concert 180 watt, 10 speaker+sub
Concert w/sub
premium 8 touchscreen
optional radio
Audi Symphony 6 cd in dash changer
Bose 10 speaker system w/sub and center speaker and noise compensation
/
premium radio
14 speaker 505 watt Bang Olufsen w/sub and noise compensation (see below video)
/
/
CD player
single, 6 cd in dsh chngr optional
single, 6cd in glv box optional
6cd in dash standard
optional navigation
Nav+ 3d, 7" LCD screen, not touchscreen, uses MMI knob dial to control
Nav+, no touchscreen, uses MMI knob dial to control
RNS 510 touchscreen
One reason why Audi are more expensive in general is because they are built in either Ingolstadt, Germany or Brussels, Belgium and then shipped to the US. Audi also has their "Audi Exclusive" custom build program where they build your car with special order colors, custom to your request colors, or special order options, etc. Out of an average 850 cars that are built daily in Ingolstadt, only about 1.5 special build cars are identically optioned per year! A small fraction of the higher cost of an Audi is the option of having a special build car.
Audi A4 TDI vs. BMW 335d and Mercedes Benz 320 Bluetec
In terms of price range with diesel, the A4 TDI will most likely be compared to the BMW 335d and Mercedes Benz 320 Bluetec. If you don't want quattro and don't have a look or brand preference, I would suggest the BMW. It has 265 hp/425 lb-ft torque, 25hp/56 lb-ft more than the A4 3.0 TDI. Part of this is that the BMW diesel engine is twin turbo and the A4 engine is single turbo. Twin turbos can more effectively deliver both low and high rpm power over the single Audi VNT turbo. See 1000q: turbocharging- VNT turbo to see detailed descriptions and videos of how a VNT turbo works. Rear wheel drive also offers better chassis weight balance over the Audi - no front driveaxles/differential means less weight in the front. The BMW engine is also set farther back behind the front wheels vs. the Audi, resulting in a more balanced chassis. Estimated average EPA fuel economy in the BMW will be 1-2 mpg less. The Mercedes Benz is less sporty than the BMW and a little more expensive. It has 210 hp and 400 lb-ft torque. Since the Benzs have been out for a few years you may be able to find a used for that has already taken the brunt of depreciation.
I prefer Audis just because I like how they look a lot more than Mercedes Benz or BMW. I used to have a B5 Audi A4 V6 w/quattro and it was pretty decent but it was also a great value in the late 90s when they were recovering from the driver induced unintended acceleration. Audis have gotten bigger and more expensive and the next generation Audi A3 will probably be where the first A4 was in size and price.

Audi also have the weirdest commercials:

Why not a hybrid like the Prius or Lexus HS250h?

Drive a Audi A4 TDI and then drive a Prius. The A4 is 2 classes above a Prius. There is no comparison between the Prius in luxury and refinement. I respect the engineering that goes into hybrids but there's a lot more to a car than it's fuel economy. The A4 is also a step above the Lexus HS250h small hybrid in luxury and refinement. Similarly, there is no comparison on mileage - the hybrids will get between 10-40% greater real world fuel economy because those are cars built with an emphasis on fuel economy and not much else. See 1000q: buyers guide - why not a hybrid for my detailed opinion on why I prefer TDI.
The new entry level Lexus, the HS250h, has gotten reviews like "narrow dimensions and awkward front quarter-windows make it feel much more like a tarted-up economy-car than the true entry-luxury car that Lexus says it is....On the road, you're treated to the drone of a four-cylinder engine whining endlessly....Luxury-car customers aren't used to that-when was the last time you heard four-cylinder thrum in a Lexus? Hint: never."
A diesel is not all about the best fuel economy or lowest cost per mile! I believe that VW and Audi TDI are luxurious yet fuel efficient vehicle. You will never get the average fuel economy of a VW TDI or light hybrid because those are lighter cars in a totally different price range.
Ultimately, the best car for you is a car that matches your needs, not mine. It comes down to your values of what you want in a car and economy. This old commercial for the A4 TDI V6 sums up my feeling on TDIs - the camel and cheetah.

Biggest complaints, problems, and concerns with the Audi A4 TDI
The new Modular Longitudinal Platform (MLP) chassis moved the engine 6" rearwards but the heavy engine is still over the front axle. The new chassis did help weight balance by moving the differential in front of the transmission and the battery to the trunk. This is the price you pay for quattro.
Audi does not include free service even though VW and BMW do. The optional Audi care maintenance plan only covers manufacturer-required regularly scheduled maintenance at 15, 25, 35, and 45,000 miles, or 5 years from the original vehicle in-service date, whichever comes first.
If you look at the dimension comparison, the Audi A3 sportback (hatchback) actually has slightly more cargo room with the seats folded down than the Audi A4 avant (station wagon)! The avant's sloping kammback improves aerodynamics but it really cuts into cargo room. The Avant's roof rails are low profile rails whereas the Jetta wagon's roof racks are like raised ladders. While the Audi roof rails help aerodynamics, low rails can cause items on the roof racks to hit the roof. The whole point of getting a wagon is so you can carry more stuff, which the Jetta wagon does 34% better. If you really want to carry a lot of stuff and want an Audi I suggest the Q7 TDI SUV.
It's unlikely that the CBEA 2.0 TDI engine used in the Jetta TDI and Audi A3 TDI will be put into the A4. The first reason is because those cars use a transverse engine - an engine that mounts left-right. The Audi A4 uses an longitudinal engine - an engine that mounts front-rear. Europe has the 2.0L TDI engine in their Audi A4 and it's mounted longitudinally and rated for 51 mpg (4.6L/100km) on the combined Euro cycle. Audi has a real chance to be unique amongst the BMW and Benzes by having a small diesel engine with quattro in a luxury car. Europe also has 170 hp/258 lb-ft 2.0L TDI engine but it only gets 37 mpg on the combined Euro cycle.
The CATA 3.0L TDI engine uses a timing chain at the back of the engine. The only reason why I even mention the timing chain is because VW/Audi aren't known for problem-free timing chains. Some older gasoline V6 Audi and VR6 VW engines needed new chains as low as 100,000 miles. Even a good timing chain would need replacement every 200-400,000 miles due to tensioner, sprocket, or guide rail wear tolerances. VW/Audi give no replacement interval for the chain because they consider it a "lifetime" component (lifetime for any car is generally considered to be 150,000 miles). The basic 3.0L TDI engine has been used in Europe for a while but because the 3.0L CATA engine for the North American market isn't exactly the same, one can only guess about long term reliability. Therefore, my complaint isn't about chain lifetime because it's totally unknown. My complaint is that if it does need replacement, it will be extremely expensive to replace. Servicing the CATA 3.0L TDI engine's timing chain requires removing a number of components to pull the engine/transmission out of the car and tear down the back of the engine. This service could cost up to $7000 at the dealer!
For more technical details and information on the CATA 3.0L Audi TDI engine, please see 1000q: CATA engine FAQ.
Part of the economics of buying a diesel is the very long life of the engine. When someone buys a diesel they expect the engine to run at least 200,000 miles with normal maintenance. Other than supply/demand, this is also why average resale on TDIs have been very strong. While chain life is unknown, replacing the chain would be considered major maintenance. In any case, if you like the car I'd hold onto it because it's still cheaper than buying another similar car. And if you owned a hybrid you might need a new battery by 200,000 miles. Toyota defines a Prius battery lifespan as 180,000 miles and states with CA emissions standards warranty it for 10 years. The difference is that Toyota has a good reputation for reliable hybrid batteries and battery prices are going down. Audi's reputation with chains isn't as good and labor prices to pull an engine out and tear down the back to replace the chain aren't going down anytime soon.
More Audi A4 TDI information, A4 TDI reviews, features, and FAQ
Depending on the engine. estimated fuel economy mixed real world driving for the Audi A4 TDI will probably be around 30-35 mpg. Major factors effecting mileage include individual driving style, car build quality variations, and fuel quality. Expect mileage to increase after engine break in by as much as 10-15%.
Modern diesel passenger cars are very clean vehicles that meet emissions standards. Compared to the same model car with the gasoline engine, the inside of the tailpipe will be cleaner. Part of the low emissions are the ultra low sulfur diesel (ULSD) sold in North America. In fact, the 2009-2010 Jetta/Golf/Audi A3 equipped with the 2.0L TDI engine produce significantly less CO2 emissions than their base gasoline engines. The Audi A4 will probably use urea solution exhaust injection like the BMW and Mercedes Benz diesels to meet emissions. Urea solution is not urine so no pee jokes, please! Heavier 6 cylinder powered Audi Q7 also use urea injection. Please refer to 1000q: how a diesel engine works for more technical details on how a TDI engine works and gets higher fuel economy.
Here is a video showing construction of the 3.0L TDI engine in the Audi Q7. The same engine is planned for the 2011 Audi A4 TDI.

Below is a video detailing the emissions treatments.

Here is another video showing the overall emissions system.

As good practice, hold the key to the "ON" position for a few seconds before starting the engine. This lets the fuel pump build pressure and the glow plugs warm up. Below 48oF, the glow plugs are needed to assist starting the car but they are always on after every engine start to assist emissions and engine warm up. Even in cold temperatures, the "wait to start" glow plug light normally goes out in less 1 second. When it's at freezing temps it could be on as long as 4-5 seconds.
Biodiesel in the new TDI
The engine will run well on quality biodiesel but Audi only allows a maximum of B5, or 5% biodiesel. The car warranty cannot be voided because you used biodiesel! However, if they know that you use biodiesel and there's a problem with the engine, emissions, or fueling systems, Audi or the dealer could deny a warranty claim. If this happens, depending on the state, it could be up to you to prove that the fuel did not cause the problem.
The 2010 Audi TDI common rail engine and emissions system have not had long term real world tests with high percentages of biodiesel. During the particulate filter self clean cycle, the engine injects a little extra fuel after the combustion cycle to burn up trapped soot in the filter. Some of the fuel ends up in the engine oil. Dino-diesel evaporates faster than biodiesel and can dilute the engine oil. While you could just change the engine oil more often, it's also possible that biodiesel would cause failure of the DPF. See the FAQ below for more details o the DPF and Ablue system.
For more basic information about biodiesel and Audi/VW, see 1000q: intro to biodiesel. The longevity of the exhaust particulate filters isn't not known but all emissions equipment is covered under warranty under federal emissions laws. Removal will certainly set off a check engine light but there will probably be aftermarket solutions to this.
Audi requires the use of VW spec 507.00 engine oil in all common rail (your car) TDI. Because this is a new spec oil, you must order it from an online supplier or from the dealer. DO NOT trust the dealer to comply with this requirement! The number of Audi diesels coming through the dealer's garage is small compared to the number of gas cars and many dealers have made this mistake in the past! Always ask the exact tech doing the oil change "which spec engine oil are you using?"
507 is very low ash so it'll maximize the life of the DPF filter. See 1000q: DPF and Adblue fluid FAQ for more on this system. While it's possible other low ash oils could work, I wouldn't just for warranty purposes. If there's a problem like DPF clogging, it probably wouldn't show up until after the warranty expires and they could deny warranty service if they blame it on what engine oil you used. Until there is long term testing and evidence for using engine oils other than 507.00, I strongly suggest sticking to the owner's manual suggestion. Some common oils that meet the 507.00 spec are Castrol SLX Professional LL03, Motul specific VW 507.00, Total Quartz Ineo 5w30 507.00, and Mobil 1 ESP Formula 5W-30.
Click the thumbnail to see the full list of 507.00 engine oils (they are at the bottom)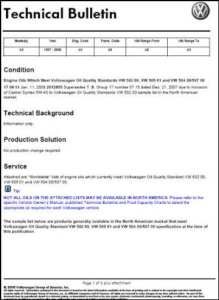 ---
Delivery inspection and things to know as a new owner
Tell all friends/family to not put gas or diesel in your car! If they want to fill up the tank for you, just tell them to give you cash! This is a major cause of misfueling. This also happens at the dealership as a courtesy service! Even if you tell the guy at the desk that it's a diesel, the keys will get passed to the tech, then to the car washer, etc., so I suggest a note taped to the "gas cap" while it's at the dealer.
If someone accidentally puts gasoline in it, stop as soon as safety allows and tow it to a mechanic! The Audi TDI owner's manual says to only use Ultra Low Sulfur Diesel (ULSD). All retail pump diesel sold in the US is ULSD, you will only find non ULSD in Mexico or South America. Even gas stations which still don't have the ULSD sticker on the pump have only ULSD because all major refineries in the US have stopped producing any non ULSD for a while now.
A professional detailing will remove any rail dust, sea salt/sand, or road detritus accumulated during transport. Waxing the car will only cover these impurities with wax and seal them in. Remove them with the detailing tips at 1000q: washing and wax your car , 1000q: claybar your car.
Don't worry about waxing your new car. After being dipped in primer and spraypainted at the factory, cars are baked in an oven to cure the paint. Body shop paint needs to cure for a month because it's slightly different. You also can't bake an entire car in an oven or else the interior would melt. High quality paint shops can do a better job than the factory so don't worry that they don't bake the paint.
There are many car settings that should be set up by the dealer before delivery. Cars come from the factory in sleep mode to prevent battery drain. Sometimes these settings are never configured (dealer error) or reset later. Some examples are the power seat/power windows/remote control functions. Even window pinch protection can even be turned off. Depending on the car, you can change the speed that the car doors autolock at, disable it, or even set the remote to open the windows. These options can be adjusted with a VCDS diagnostic tool or the dealer can do it.
Always use the parking brake when parking the car! It's good practice with any car but it's very important on Audi because the parking brake sets the rear brake caliper adjusters.
Follow the owner's handbook to break in the engine! Don't listen to salespersons because most don't know much about cars beyond what's in the sales brochure. If you want more detailed tips, see 1000q: engine break in.
It's normal for the speedometer to read slightly higher than actual speed. Almost all German cars have fast speedometers to account for different tire/wheel combinations and so the don't read lower than actual speed. The odometer reading a separate display from the speedometer and is correct (for warranty and maintenance purposes).
The best way to calculate actual fuel economy is to fill the fuel tank up all the way at your favorite fuel pump, drive, then use the same pump to fill it up. Different pumps click off at slightly different levels. This will change your calculated fuel economy.
---
Non priority items and other misc things to know about the Audi A4 TDI
The smart key uses an anti-theft device called an immobilizer. You can only have new keys programmed at the dealer, the few rare independent locksmiths who have the equipment, or with a few aftermarket solutions. See 1000q: immobilizer FAQ for more details. If the immobilizer inside the key isn't programmed the engine won't stay running. Because of this, I would avoid used keys unless you know the generation of immobilizer. Some immobilizer chips can only be written once.
All DOT approved plastic headlight lenses fade and chip. A UV-resistant laminate or headlight film will prevent pitting and yellowing of the lens. This isn't just a cosmetic issue - foggy lenses create glare for other drivers and throw the light into the air instead of onto the road. See 1000q: how to polish your headlights for a before-after picture of how glare can negatively effect your road vision.
You can also put paint shield film over the front of the car to prevent rock chips. Professional installation is required for paint film or window tints. They aren't noticeable unless you look closely and it'll make the car look nice for a long time. Do not apply paint films to repainted areas since it can pull off the paint.
I suggest tinting the windows. All car glass blocks most UV light but even clear or light tint will also block some infrared and more UV light. Even lightly tinted windows help prevent drying out of leather interiors, aging of your skin, and adds privacy. It also adds safety - if the window shatters in an accident, the sticky film will hold most of the glass chips. Window tint comes in clear all the way to black limo tints, check your local laws for any restrictions. Use only simple soap and water to clean window tint. Never use any ammonia based cleaner on the interior of an aftermarket tinted window because it will melt the tint. Do not use metallic tint (tint with tiny metal particles to reflect heat) because it will block radio signals.
The Bang and Olufsen radio is a fine stereo. Here is a podcast showing development of the system.

The Adblue fluid should last between 7-10,000 miles depending on the size of the urea tank. The Audi Q7 SUV has a larger tank which lasts up to 15,000 miles but the Audi A4 TDI is smaller and will probably have a smaller tank. On the Audi Q7 TDI and VW Touareg TDI, the adblue filler cap is located next to the fuel filler cap or under the spare tire. Before it runs dry, the car will give a warning. If you continue to ignore the warnings and run the adblue solution dry, the car will not start! This is because without urea injection, the car will not meet emissions. On the Audi Q7, the Adblue filler next to the fuel filler cap can be removed with the spare tire wrench in an emergency. Here is lots more reading and technical descriptions of the emissions system: 1000q: DPF and Adblue FAQ.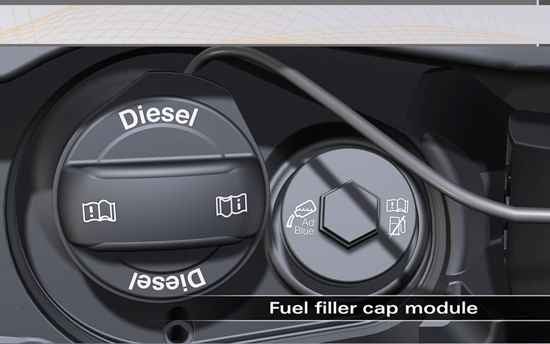 What's your opinion on an Audi A4 TDI? Post your support or disapproval in the myturbodiesel.com forums.